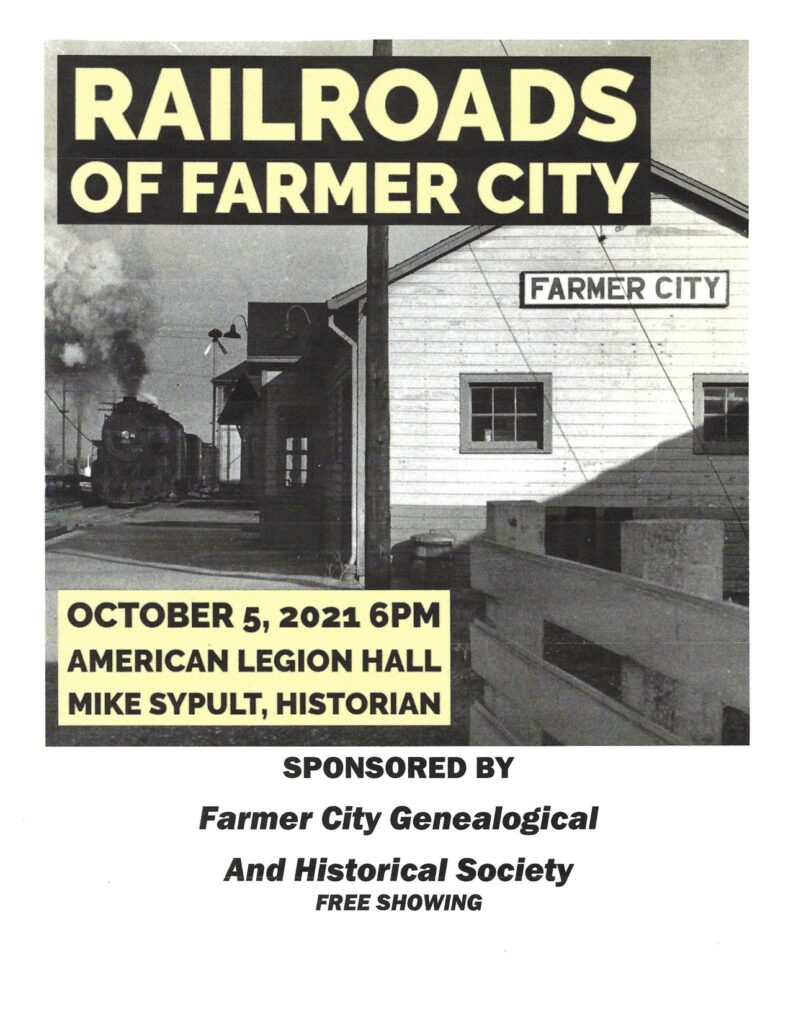 Mike Sypult will present a program on the Railroads of Farmer City. Farmer City has a storied past with the railroad industry and Mike will share that history with us on October 5 at 6 pm at the Joe Williams American Legion (755 Stensel Drive) in Farmer City.
Mike is a railroad historian from Rogers, Arkansas and currently serves as president of the Arkansas Boston Mountains Chapter of the National Railway Historical Society in Springdale.  A native of Rogers, Mike is a graduate of Arkansas Tech University and Southwestern Seminary in Fort Worth, Texas.  Mike taught at the University of Arkansas for 15 years and developed the Whistle Stops West Elderhostel program – Chicago, St. Louis and Kansas City by rail.  Mike lives in Rogers and has 5 adult children and 4 grandchildren. Mike's family roots are in McLean County where his father grew up along the Illinois Central railroad in Glenavon.  Mike's family lived in Farmer City in the 1940s and 50s.
Please come and join us October 5 at the American Legion for the Railroads of Farmer City program at 6 PM.